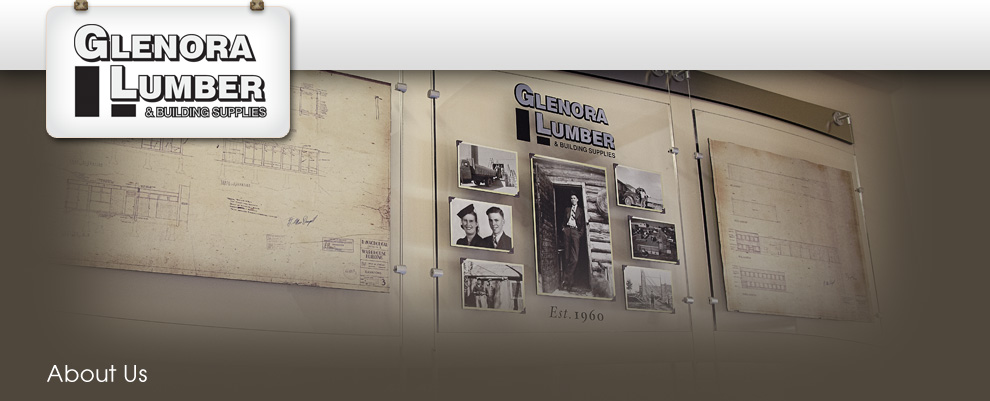 Family owned and operated, Glenora Lumber has been serving the Edmonton Construction Industry Since 1960. Glenora Lumber has earned an enviable reputation as a Building Supply Company You Can Always Count On!  We offer a Modern Showroom carrying the latest in Interior Finishing Products, a Lumber Yard full of General Framing Components, a Prefab Stair Shop, a Pre-Hung Door Shop and a Hard Wood Vent Shop.
Thus, we are able to fulfill our commitment to you, the customer.
To date Glenora Lumber's success can be attributed to Relationships, Dedicated Staff, Loyal Customers, Reliable Suppliers and our Diligent Competitors. These people inspire us to Adapt, Specialize, and ensure that we are Aspiring to be the Supplier of Choice for all of your building material needs.
Glenora Lumber is Innovative, Informative, Inspiring, and offering quality products coupled with outstanding service. ONE COMPANY… COMPLETE SOLUTIONS.
Our Team
Our Team is comprised of 4 Divisions
It all starts with an order…
- Our competent sales team receive and create our clients orders.
- Our skilled production team build the orders as per our clients specifications
- Our Logistic staff coordinate Delivery/ Pick up of the complete package
- Our Admin team is responsible for facilitating the flow from Accounts Receivable to Accounts Payable organizing documentation, and resources so they are readily available to refer to.
Our Success is a result of Every Individuals Efforts Everyday…
"Together we are Extraordinary"